Whether you are a seasoned meeting planner or a bride-to-be, our Sales and Catering experts are here to assist with all your event planning needs.
We will assist in creating one-of-a-kind events or your dream wedding.
Meetings, events, and weddings are our specialties, and we want to make sure you have a world-class experience — because you deserve it!
Jennifer Jennings
Director of Sales and Catering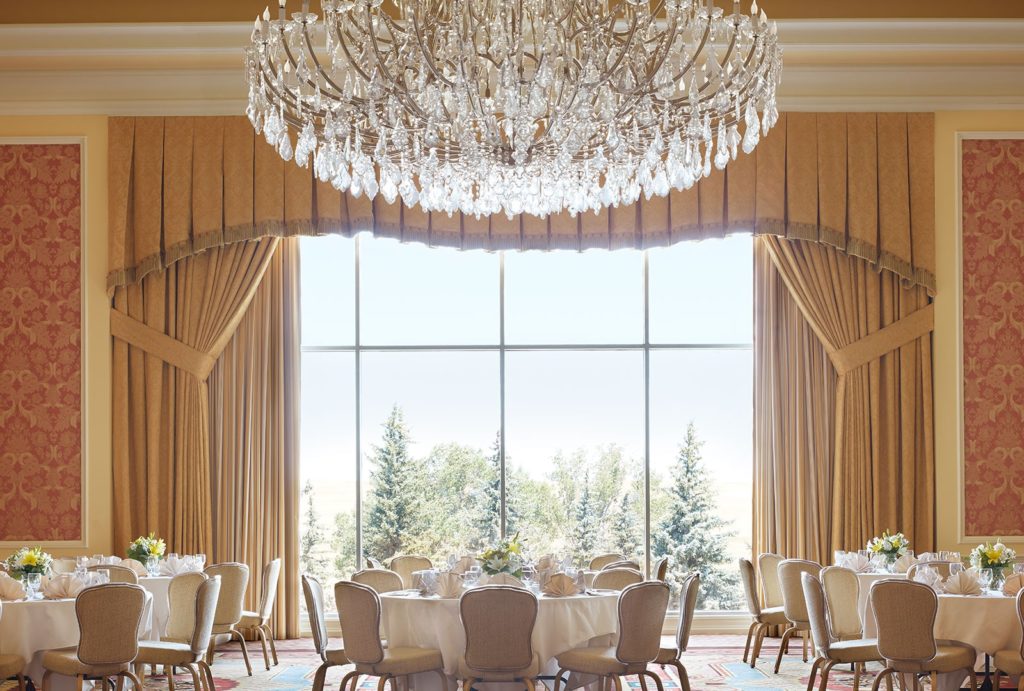 Rooms that work.
Hold meetings and events on any scale.
Wyoming's Largest Convention Hotel offers more than 38,000 square feet of versatile and beautiful meeting space, including 18 individualized breakout rooms. Little America is the ideal location for executive board meetings, conventions up to 700 attendees and elegant social events that host up to 1,000 guests.
No matter what the size or purpose of your gathering, we have the spaces, equipment, food, and staff to make it easy and impactful.
Meeting Space
Discover Cheyenne.
Historic sites of the American West
Cheyenne's railroad roots run deep. But the world's largest steam engine is just one of many attractions and activities for attendees to explore in Cheyenne. Historic sites, museums, hiking, fishing and local breweries are just a few of the things to explore.
See what awaits
I attended a national conference in Cheyenne and was pleasantly surprised to find a world-class resort hotel. The rooms were large, beds were comfy, and the service was phenomenal. The banquet and convention facilities were extraordinary. I would highly suggest Little America when in Cheyenne.

Recent TripAdvisor Review